Welcome to the WHS Archive. To search these archives, please use the search box on the upper right-hand corner of this page.

SEARCH TIPS:

1. To fine-tune your searches, click the ellipsis (three dots) to the right of the search box, and choose "Keyword," "Boolean," or "Exact match" from the drop-down menu.

2. For a "Keyword" search (the default), the search engine returns every result containing ANY of your search terms, even if you try to specify an exact phrase with quotation marks. For this reason, it's usually best to restrict keyword searches to one word at a time.

3. A "Boolean" search allows you to combine search terms using words such as AND, NOT and OR to produce more relevant results. For example, a Boolean search of "reverend AND Huntington" would limit the search to results that contain both words.

4. An "Exact match" search allows you to search for an exact sequence of words. Do not use quotation marks.

5. To download a photograph from search results, simply click on the photograph.

Good luck with your search!
Featured Item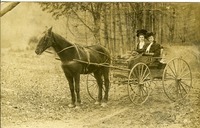 Scan only of sepia real photo postcard showing two women in horse-drawn carriage, driving along woodland road. Publisher: Harris Photo Post Card Co.,…
Featured Collection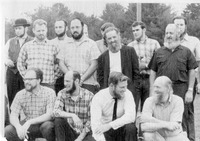 Series of photographs of activities commemorating the bicentennial of the Town of Worthington in 1968.
Recently Added Items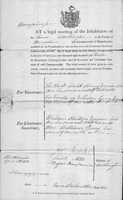 Talley for Governor and Lieutenant Governor of State of Massachusetts for Town of Worthington.
For Governor: The Honorable Caleb Strong, Esq. 162…
Southeast facades of house located at 168 Old North Road currently (2021) owned by Jim Downey and Kevin O'Conner.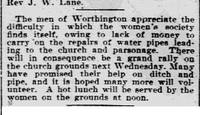 A sepia photograph of a group of men, women and children photographed behind the Congregational Church. June 1900 on the back. The article is from the…